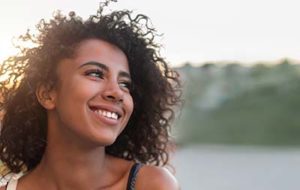 At Lovett Dental Meyerland Plaza, we provide a variety of general dentistry services. We aim to provide you with the convenience you need when getting general dentistry care in Southwest Houston. Our team provides quality dental care for patients who need dental exams, teeth cleaning, root canal services, extractions, and more. You can find a great general dentist when you visit Lovett Dental Meyerland Plaza.
General Dentistry at Lovett Dental Meyerland Plaza
Getting high-quality general dentistry shouldn't be hard work. If you want to keep your teeth in good shape and protect your oral health, you should be going for dental exams twice a year and get your teeth cleaned professionally at the same time. When you go for general dentistry at Lovett Dental Meyerland Plaza, our services can include:
Dental x-rays that demonstrate the positioning of your teeth and roots

Examination of your existing fillings and dental work to look for damage

Teeth cleaning to remove built-up plaque and tartar

Restorative care, such as tooth fillings and sealants, extractions, and root canals, as needed
Take care of your oral health by seeing your dentist regularly. If you have problems with your teeth or you are dealing with pain, contact Lovett Dental Meyerland Plaza and make an appointment.
Our Preventative Dentistry Services
Preventative dentistry refers to taking care of your teeth in order to prevent future dental decay and gum disease. In terms of preventative, general dentistry, you have some choices to consider. For instance, your dentist may recommend a nightguard if you are grinding your teeth at night, use fluoride treatments to help strengthen your teeth, or use sealants to make cleaning your teeth easier. Routine teeth cleanings and dental exams in Texas provide you with a custom preventative dentistry plan.
Do Sealants Help Protect Your Teeth?
Sealants are a plastic resin that is molded to your teeth, filling in deep grooves and protecting your teeth from damaging plaque. We use sealants to protect your teeth in a variety of situations. If you are an adult who has deep depressions or grooves in your teeth, but you don't have decay, sealants can help protect the surface of your teeth. For children who are prone to cavities, sealants can dramatically reduce the number of cavities that form and even to prevent new cavities from forming altogether. Sealants can also be used on the teeth of children younger than six if their baby teeth are cavity prone. 
Treatment Options For People With Dental Anxiety
Sedation dentistry makes it possible for people with anxiety to get the dental treatment they need. If you are nervous about getting dental care, it's especially important to get the care you need to keep your teeth healthy. Anxiety is common for many dental patients, and sedation can allow your dentist to give you the treatment you need while you stay calm during your visit. At Lovett Dental Meyerland Plaza, we strive to provide a stress-free environment for all of our patients. So if the thought of dental work gives you anxiety, let us know.
We have several treatment options when it comes to sedation dentistry to make you more comfortable. Nitrous oxide is an inhaled gas that can help you feel relaxed and ready for dental work. Medication in pill form can also decrease the symptoms of anxiety. If you need to have extensive dental work done, we can even use intravenous sedation to help you stay comfortable over the course of the procedure. 
Schedule Your General Dentistry Services Today
To set up services with our general dentist, call Lovett Dental Meyerland Plaza now at 281-974-3434 to make an appointment. We provide dental exams, routine cleanings, fluoride treatments, root canals, and much more. Reach out to Lovett Dental Meyerland Plaza today by contacting us online or calling 281-974-3434!